The 20-year-old winger has joined the Citizens from Schalke on a five-year deal for an initial fee believed to be in the region of £37m, which could rise to £42m based on add-ons
Manchester City have completed the signing of Schalke winger Leroy Sane on a five-year deal.
Sane had been linked with a number of clubs throughout the summer but has opted to move to the Citizens, with the Premier League club parting with a reported £37 million to secure the signature of the 20-year-old.
It is also understood that the deal could eventually rise to £42m due to add-ons.
Sane, who came through the youth ranks at Schalke, scored 13 goals in 57 senior appearances for the club and was also named in the Germany squad for Euro 2016.
And the young attacker has now revealed that he cannot wait to begin work under Pep Guardiola as the new Premier League season draws near.
"I feel really good, I'm happy to be here and happy that it has all worked out. Now I can settle here in Manchester and play for City," he said.
"One of the reasons I decided to join City was Pep Guardiola; he convinced me to come here and that I can continue to progress. I know I will learn a lot under him and now I can take the next step in my career.
"I followed Pep at Barcelona and at Bayern where he achieved a lot and worked really well with young players.
"I think he can make me a more complete player. I think I will need a bit of time to start with because it's another league and there's a different style of play but I think I can adapt very quickly."
Sane becomes Guardiola's fifth signing of the summer, following the acquisitions of Ilkay Gundogan, Nolito, Oleksandr Zinchenko and Aaron Mooy, and the Catalan coach has lavished praise on his latest recruit.
"He is a special talent, and an exciting player that I think our supporters will enjoy watching," he added.
"He has great technical ability, is comfortable on the ball and there is much to admire about the way he plays football. He is fast, enjoys creating chances for others, works hard for the team and scores goals, too. He also has a very positive attitude and will fit in well with our squad.
"At 20, he is still developing as a player but he is already a member of the German national side and I think he will be a fantastic asset to our Club. We are very happy he decided to join us."
The 20-year-old has completed his long-awaited move from Schalke to the Etihad where he will link up with a manager who knows how to get the best out of left-footed attackers
There is something about the way Leroy Sane controls the ball, turns and dribbles that is reminiscent of a certain Argentine No.10 at Barcelona or even a Dutch No.10 at Bayern Munich. Both Lionel Messi and Arjen Robben, predominantly left-footed like the young German, make it look as though they are men playing in children's games when they take possession of the ball on the right wing and cut ruthlessly through a helpless back-line.
The tightness of the control, the closeness of the touch, the impact of the pass or shot that comes after, these are individual skills quarried by Pep Guardiola to build the foundations of his teams at Barca and Bayern.
Guardiola favours passing football, no doubt, but it would be remiss to say he has not relied on the individual qualities of Messi or Robben to bring his plans to bear. That instinctive dribbling play is fundamental to Pep's philosophy, not counter to it.
That is not to accuse him of having taken an easy ride and being bailed out by some of the best in the world. Guardiola not only shaped the collective successes of Barcelona and Bayern Munich, he made Messi and Robben better too.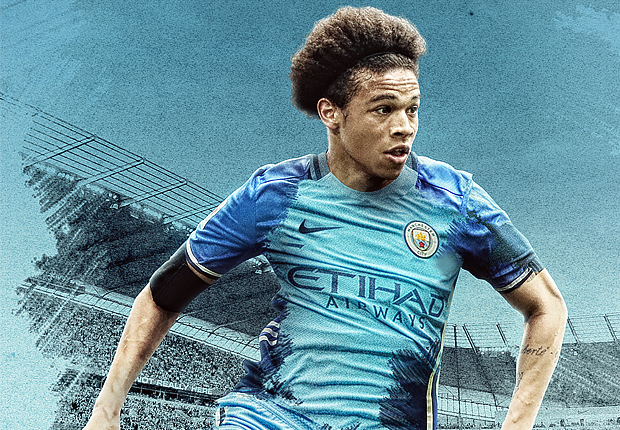 Since taking up his position at Manchester City, Guardiola has begun the difficult process of overhauling the squad. Ilkay Gundogan will be a starter in midfield – fitness permitting – while Spain star Nolito brings options all over the front line.
City boast perhaps the strongest attack in the Premier League – even more so with the addition of German football's most promising prospect. It is not only a good move for the club – who can now choose from Sergio Aguero, Kevin De Bruyne, Nolito, Raheem Sterling and now Sane – but also for the player himself.
No coach could better coax out the superstar in Sane than Guardiola. No coach can better straighten out his deficiencies than Guardiola. No coach can could best point out the whys and wherefores of why a certain pass must be made or a certain option should be taken. This player is going to the top but he needs refinement.
Sane endured a rough patch during the middle part of the season with Schalke. Nothing was going right and he was on a long streak of games without a goal or assist. Schalke coach Andre Breitenreiter took him out of the starting line-up; dropped him for four games straight. The last straw appeared to have been his contribution in the 2-1 defeat to Mainz in February. At 1-1 and with Schalke desperately in need of three points, Sane tried one complicated turn after another, surrendering possession to Mainz. A few seconds later, with Sane claiming a non-existent foul, the ball was in the back of the Schalke net. They finished three points outside the Champions League places.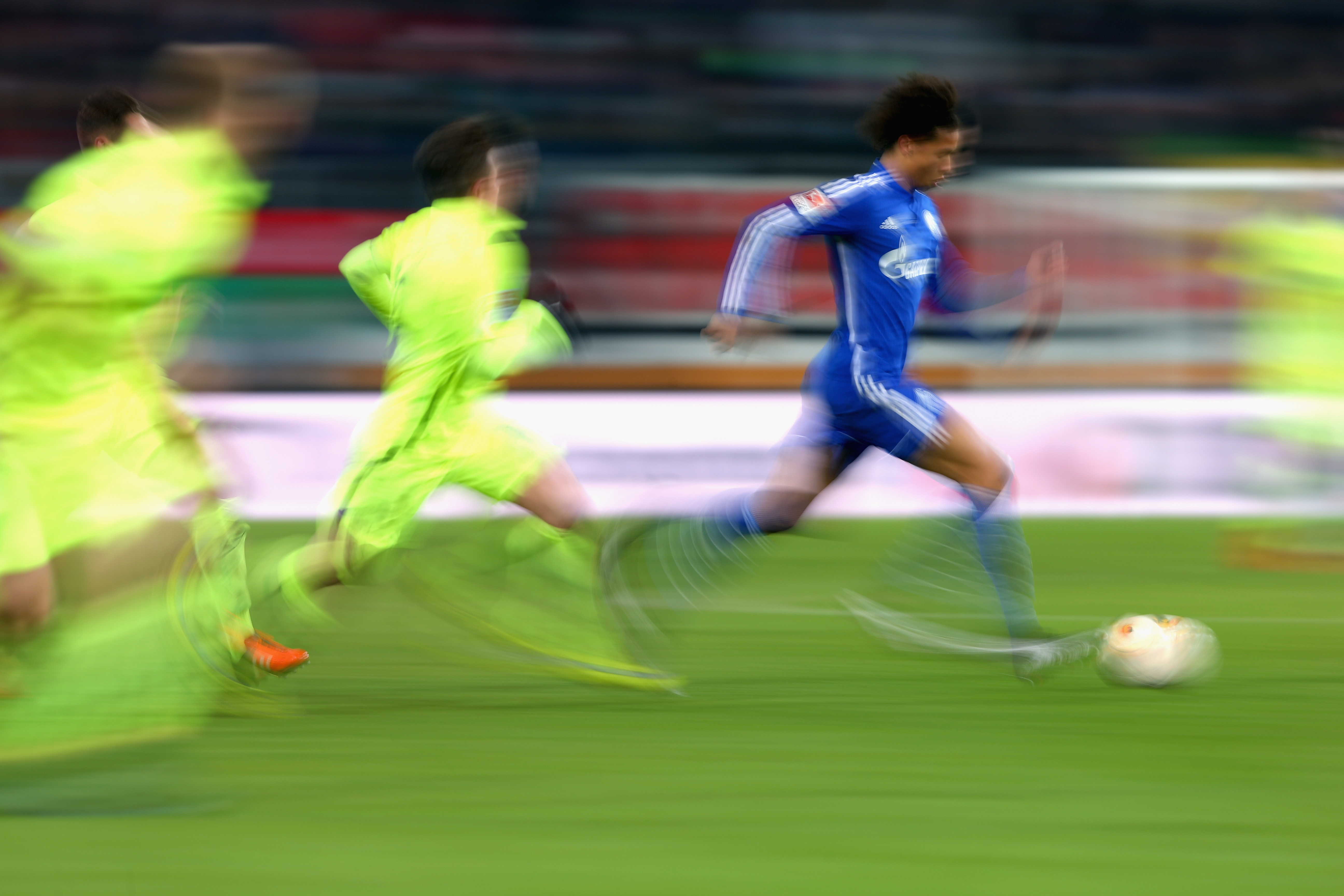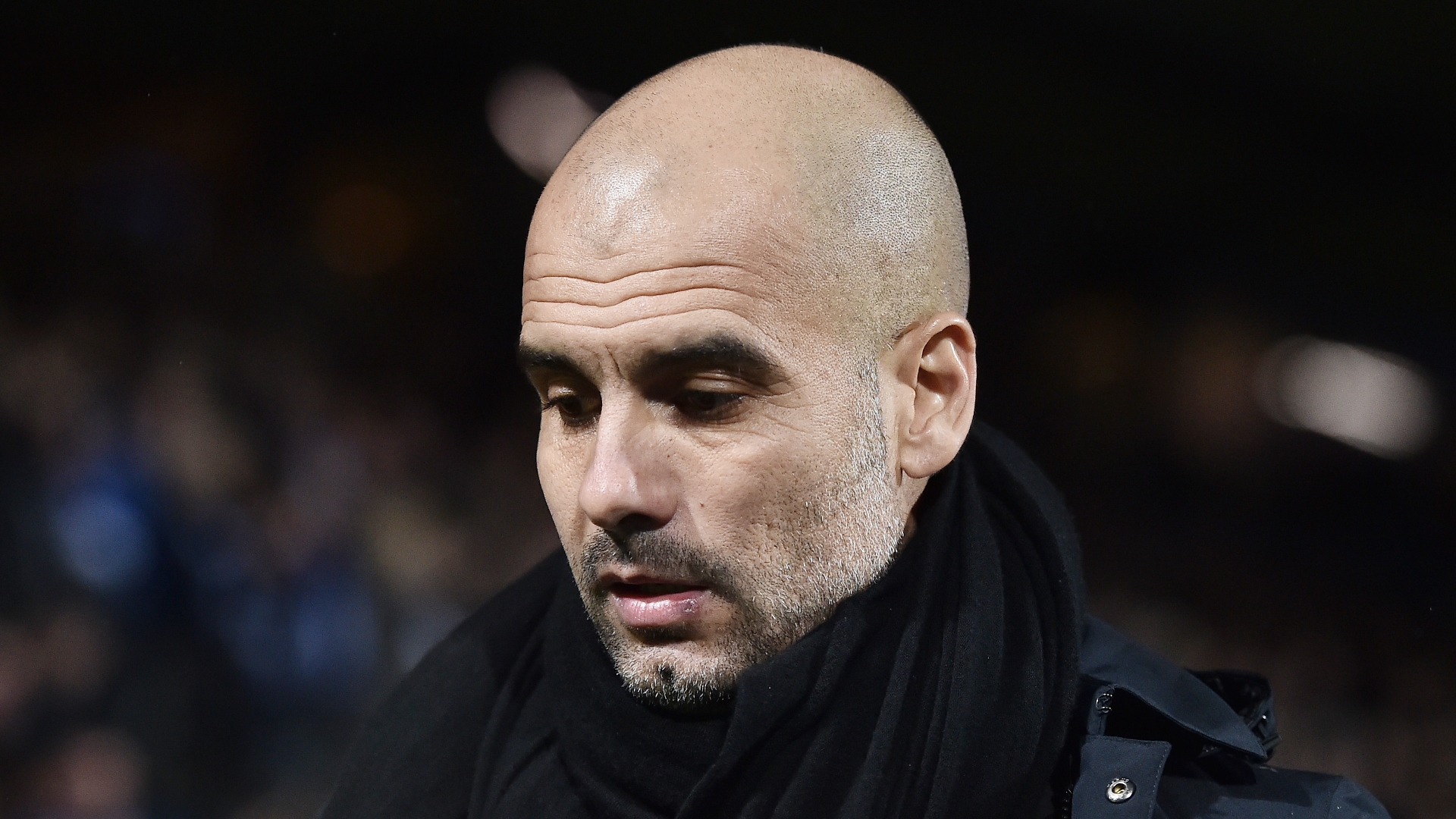 It was an uneven season by Schalke, totally normal by their standards, but their unpredictability was reflected in the play of their young prospect. There were plenty of dribbles, goals, assists and breathtaking through balls but there were also misplaced passes, poor touches and decisions, and too many attacks that broke down at his feet. But with the right infrastructure and the right coach there is no limit to his potential.
The fee looks right for a player of his ability – around £37 million – and although the European Championship didn't go his way there is a lot more to come. What has been proven is that Pep Guardiola needs a player like Leroy Sane and a player like Leroy Sane needs Pep Guardiola.